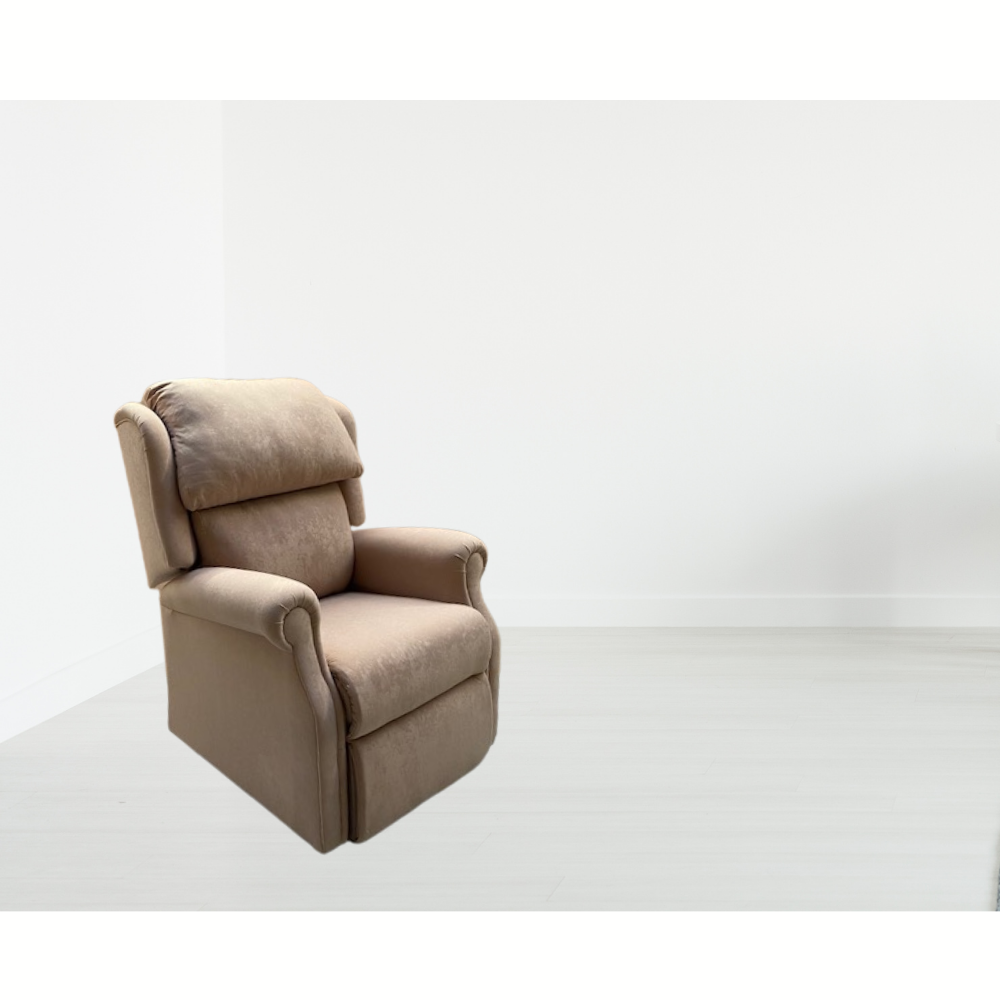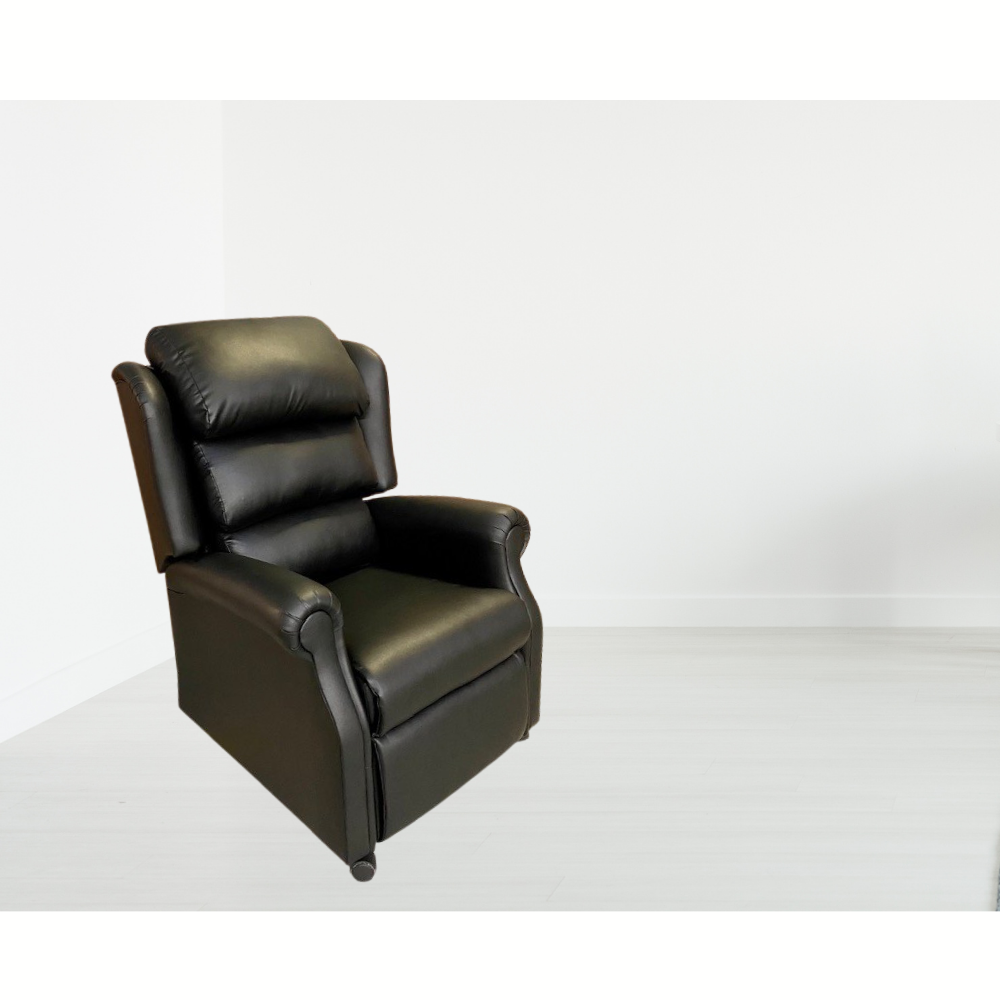 The Thames Chair
Our flagship traditional style recliner armchair, with a magazine pocket, handset loop and scroll arms. The Thames is the perfect choice for someone who is looking for luxury. With hugging back cushions and stylish wings the Thames provides you with both elegance and comfort.
The Thames is tailor made only using the best materials and components. We customise the seat height, seat depth, seat width, arm height and back height to your exact specification.
The Thames only comes available in the best fabrics and leathers. Making sure this chair looks it's best all the time.
Not only is it important tho make sure that your Thames chair is the correct size for you, it's equally as important that your Thames reclines and tilts just the way you want it too. That's why we offer choice of different undercarriages and motors including single, duel and duel tilt in space.
The back cushions are also important. Not only do they provide crucial lumbar, neck and head support but they provide a large part of how your Thames chair will look.
The Avon can be put on castors or glides. If you want your chair on a hard floor then we would recommend glides so that it can be easily moved while not slipping when you sit down.