We have a variety of ex demonstration chairs for sale at a discounted price.
All these chairs are built to the same high quality as you would expect from us. As you know we use only the best materials and components. That's why we still offer a comprehensive 7 year warranty on the undercarriage/electrical components and a 2 year fair wear and tear warranty to the chair as a whole.
For more information about our demonstration chairs or to order then please contact us either by email, info@mulberryupholstery.co.uk or phone us on 07508 202134
The Thames Chair - 40% off £657 + vat (eligible for vat exemption)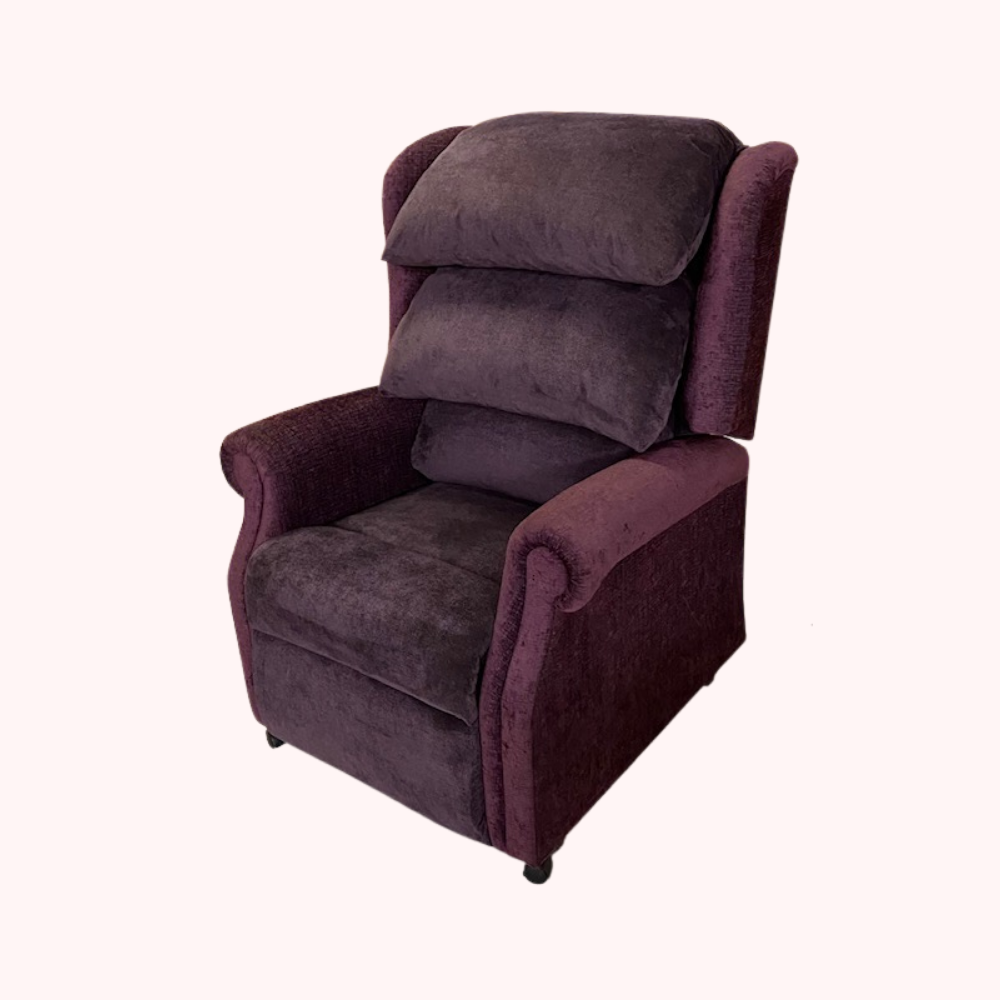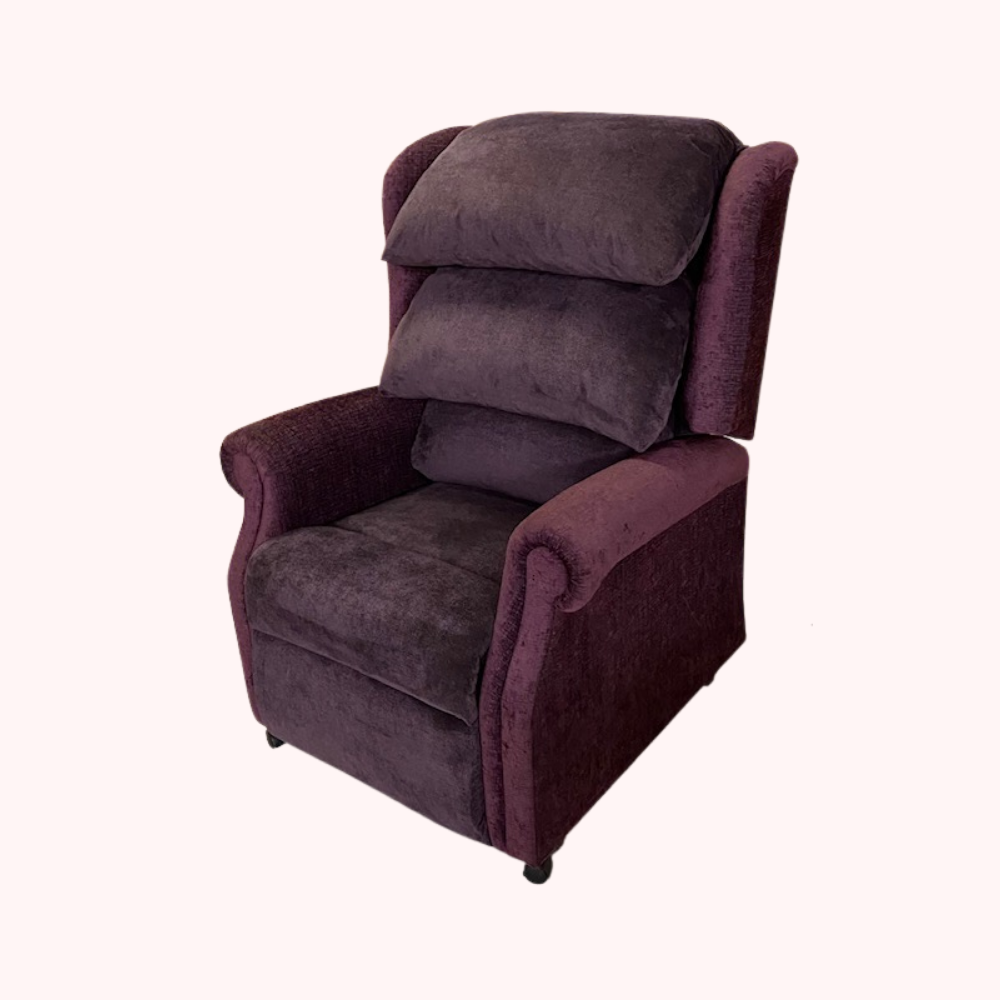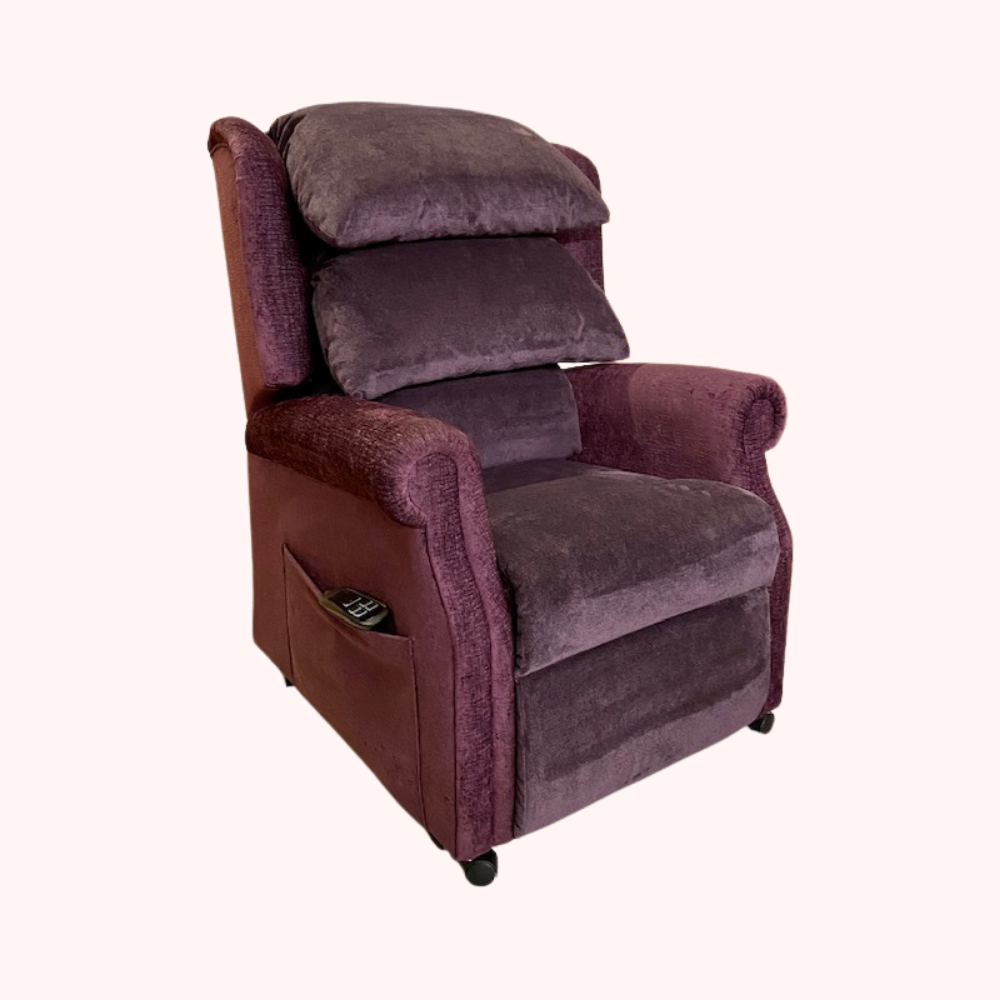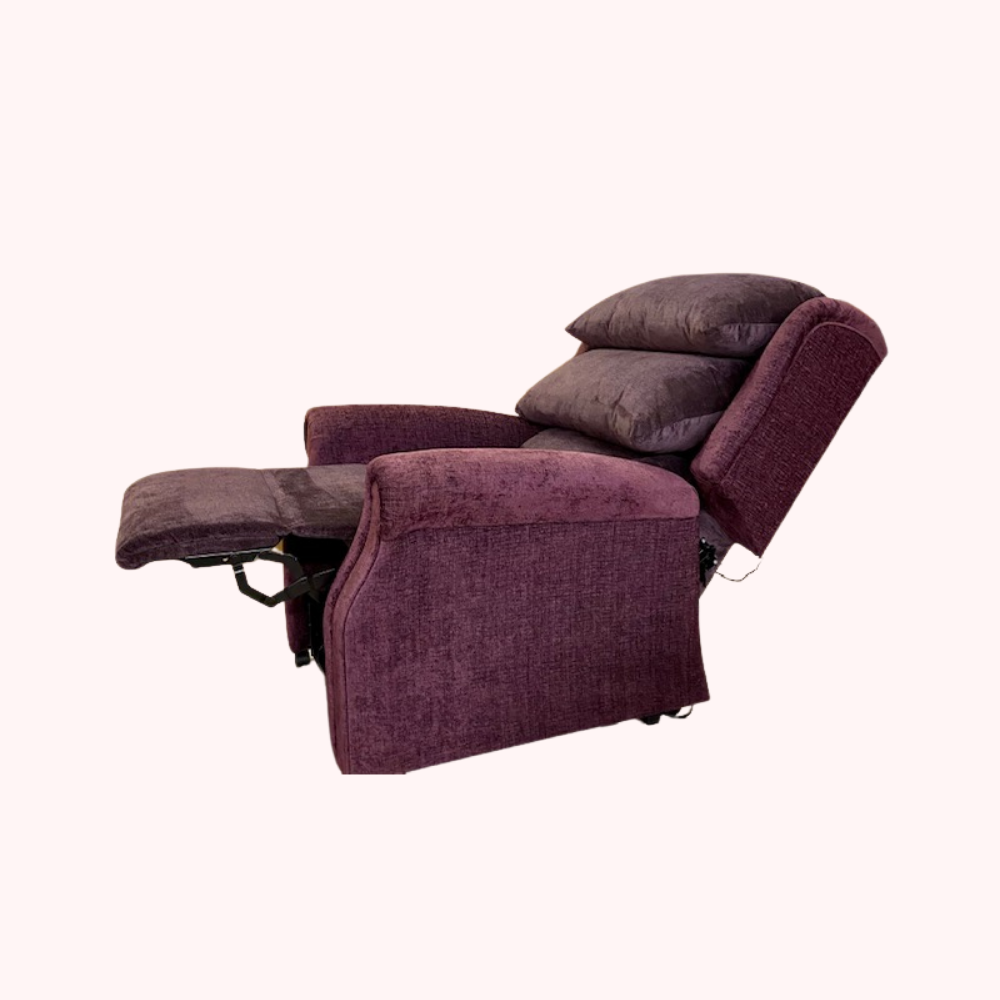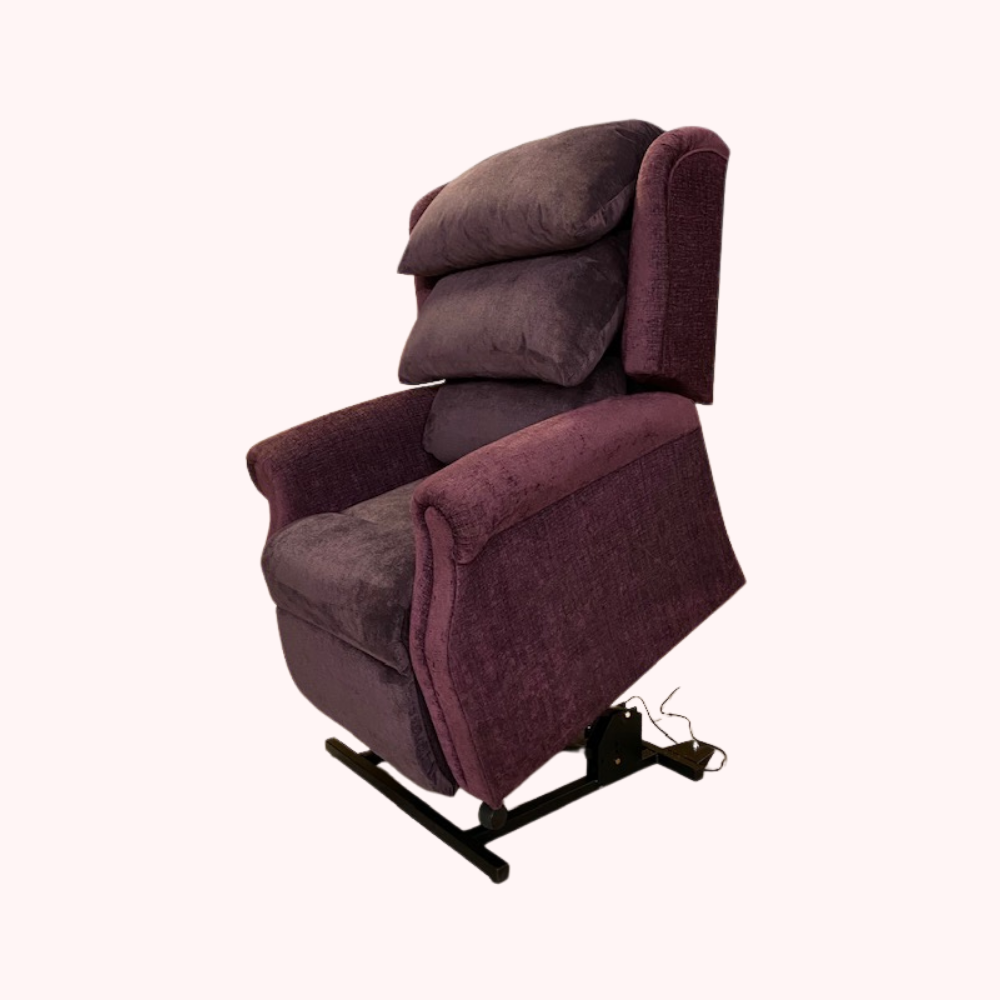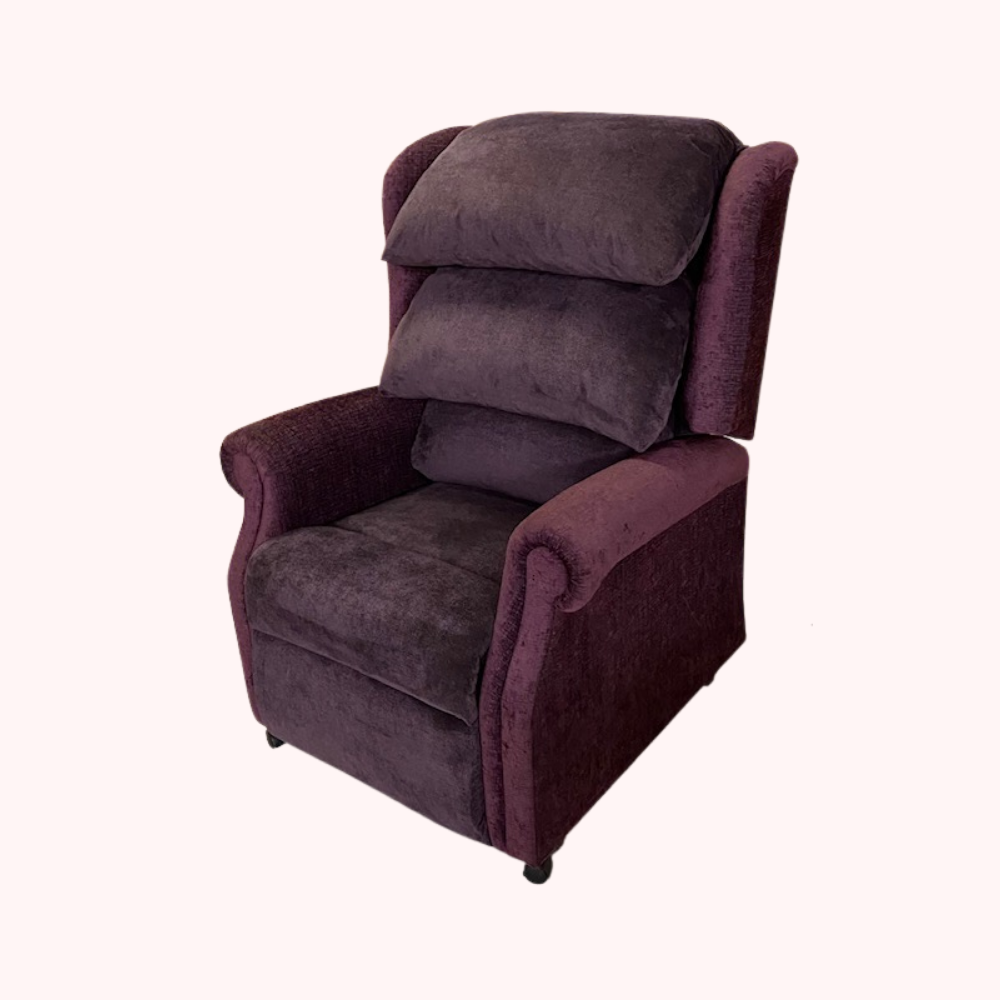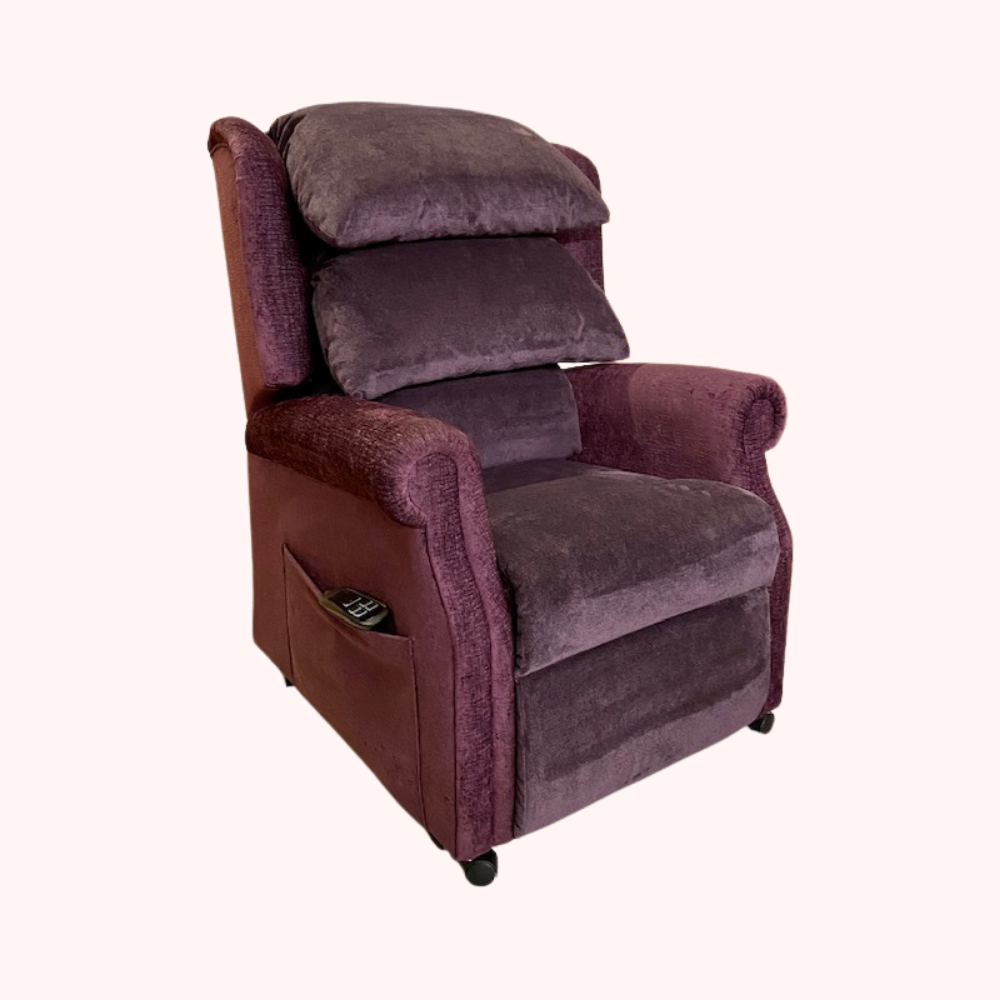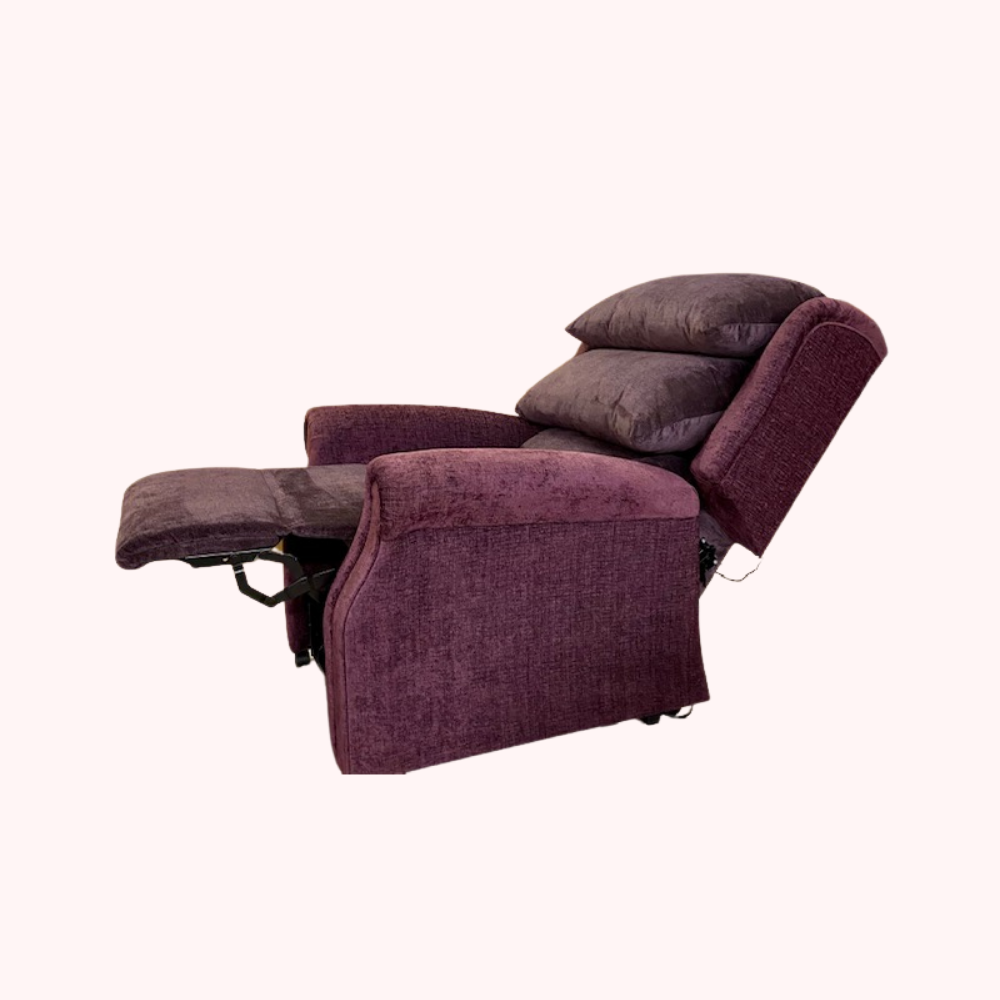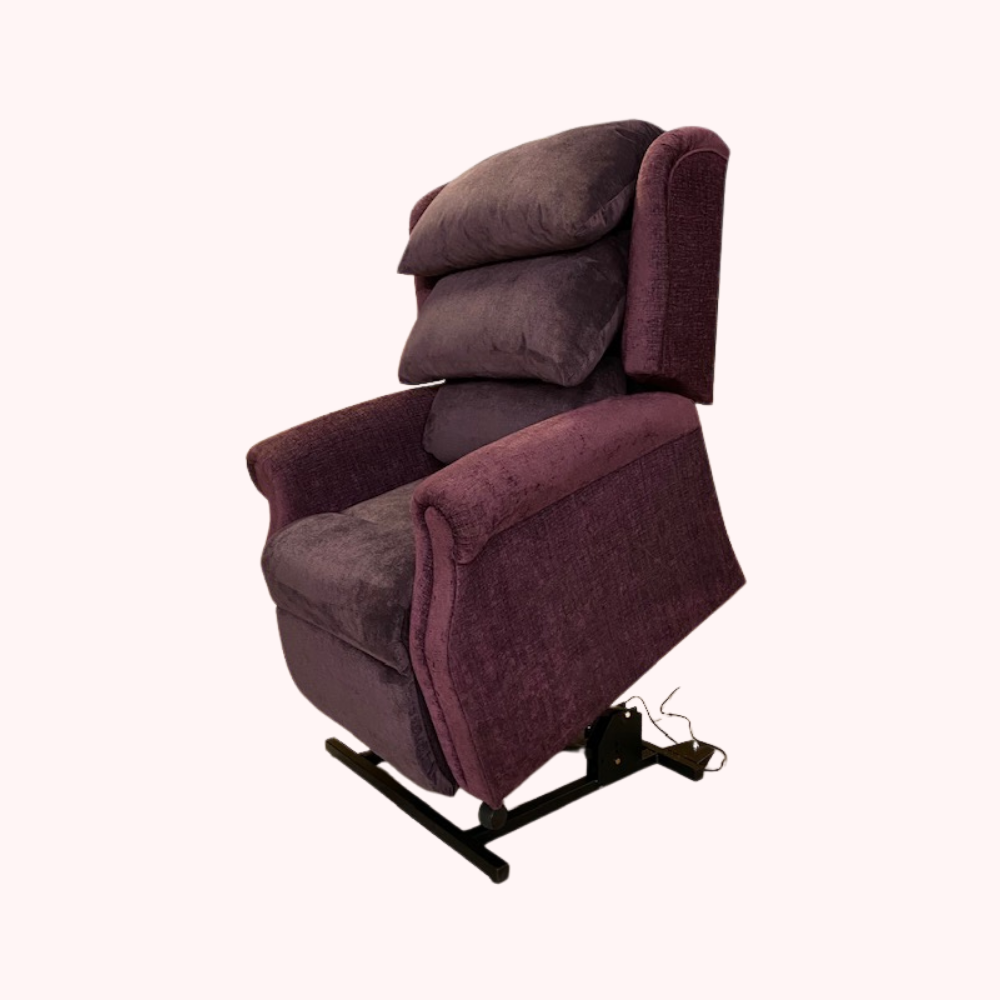 The Thames ex demo chair.
The Thames is our flagship model of recliner chair providing you the ultimate balance between comfort and style using only the best materials and components.
This is built on a dual undercarriage meaning that you can control the back and kick board independently.
It us upholstered in in a dual tone purple, with the seat and back cushions in a velvet feel for added comfort.
Magazine pocket built into the right hand side of the arm.
The chair is built on castors so that it is easy to move around and reposition in your home.
Seat Height 19″  –  Seat Width 20″  –  Seat Depth 18″  –  Arm Height 25″  –  Back Height 28″  –  Chair Width 28″  –  Chair Depth 30.5″  –  Chair Height 43″